Size guide
Use the size charts below to find your size in US, UK, EU sizes.
Each brand has a different size chart, but how do I know my size? In all size charts are the number of centimeters. This makes determining the correct size much easier. For example, Nike has 25.5 CM - EU 40.5 - US 7.5 - UK 6.5 and Adidas has 25.5 CM - EU 40 2/3 - US 7.5 - UK 7.
So with Nike you need size EU 40.5 and with Adidas EU 40 2/3, considering that the centimeters correspond to each other.
Do you have a WMNS shoe? Normally the men's size is 0.5 size smaller. If you have EU 42.5 WMNS, we advise you to take EU 42 men size.
How do I measure my size?
Follow these simple steps to get the right size. For the best fit, measure your feet at the end of the day.
1. Step on a piece of paper with your heel lightly against a wall behind it.
2. Mark the end of your longest toe on the paper (you may need a friend) and measure from the wall to the mark.
3. Do the same for the other foot and compare the measurements with our size chart to get the correct size.
Nike Size Chart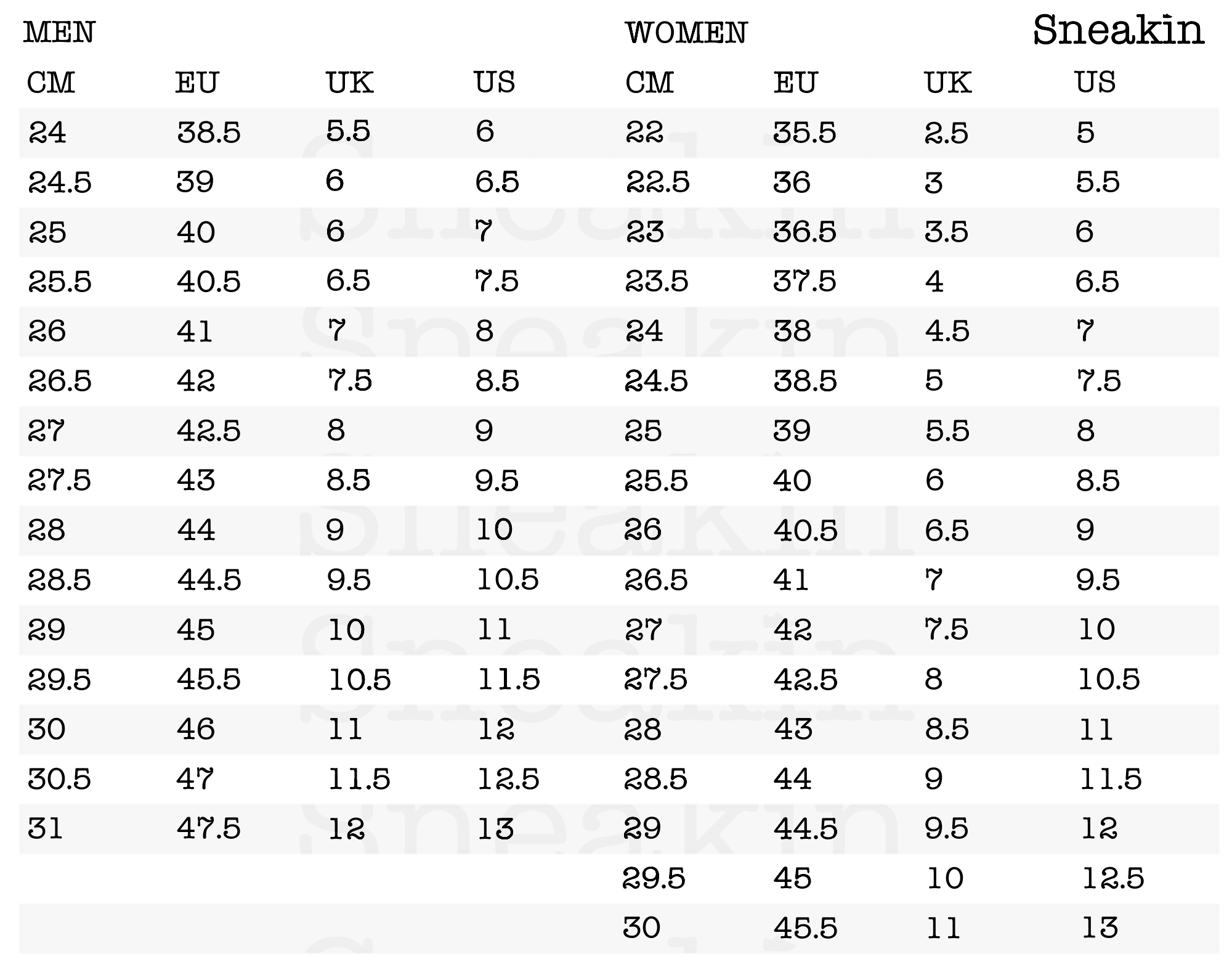 Adidas Size Chart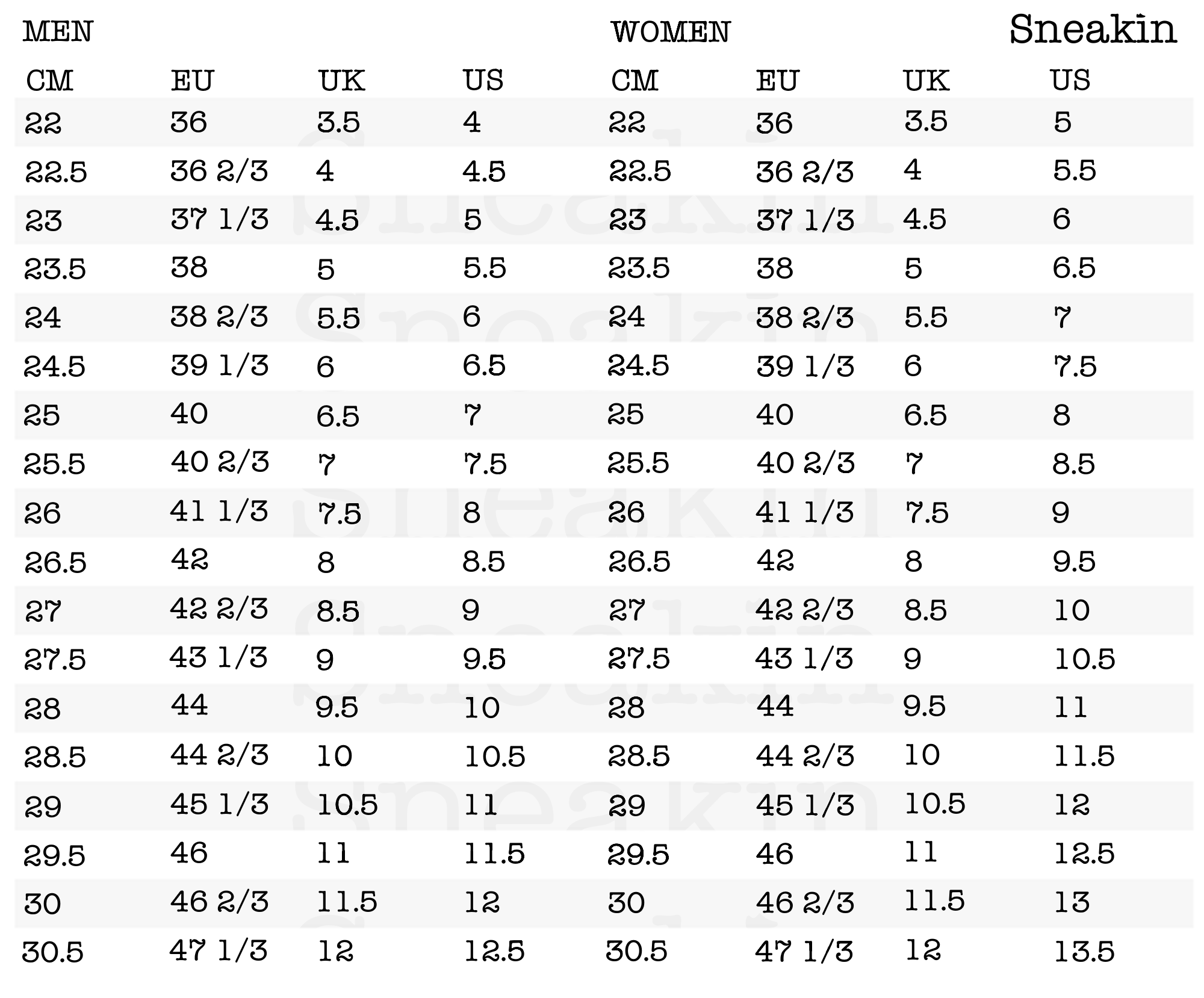 Size Chart other brands